There are millions of islands in the world, some of which have been so well-known throughout history that they've become destinations in their own right. However, not all islands are so famous that everyone knows about them; in fact, most of them are still unknown to many people outside the regions they're in. If you're looking to get away from it all and experience true paradise, you may be wondering which island can deliver on this promise, and we have the perfect answer for you! Here are the top 10 most beautiful islands in the world that you've probably never heard of before!
1) Providencia, Colombia
Nestled between Panama and Nicaragua, Providencia is a hidden gem. The island's natural beauty is rivaled only by its tranquility and serenity. With beaches for days, safe and friendly locals, and some of the most stunning sunsets you'll ever see, it's easy to see why this small Colombian island is one of the most beautiful islands in the world.
2) Ambergris Caye, Belize
Ambergris Caye, Belize is a small island located off of the coast of Honduras that's famous for its white sandy beaches and crystal clear water. It's also home to some incredible diving spots with visibility up to 200 feet, making it one of the top destinations for scuba divers. With affordable rates and an array of hotels to choose from, Ambergris Caye offers a little something for everyone.
3) Bocas del Toro, Panama
One of the best places to visit for scuba divers, Bocas del Toro is home to some of the world's most beautiful islands. This Caribbean paradise is well worth a visit whether you're looking for some adventure or just want to relax on one of these stunning beaches.
Bocas del Toro is only a couple hours away from Panama City, so it makes it a great day trip destination.
4) Cat Island, Bahamas
There are a lot of islands we think of as being beautiful, but there are also some less-known ones that deserve recognition. One such island is Cat Island, located off the coast of Southern Bahamas. The island is home to about 500 people, and it's known for its natural beauty and starfish sand beaches. On Cat Island you can enjoy all kinds of activities including hiking, fishing, swimming, or just laying on the beach with your toes in the sand.
5) Gili Trawangan, Indonesia
Gili Trawangan is a small island off the coast of Lombok, Indonesia. With white sand beaches and tropical scenery, it's no wonder Gili Trawangan is one of the most popular destinations in Asia. From snorkeling to dining on fresh seafood, this island will not disappoint!
6) Ko Phi Phi, Thailand
Ko Phi Phi is a small island off of Phuket, Thailand. It is one of the most popular tourist destinations and can be found on nearly every 10 best beaches list. Many people who come here to visit are unaware that there are actually two Ko Phi Phi islands. The smaller island, Ko Phi Phi Leh, was home to some of the sets for The Beach, starring Leonardo DiCaprio.
7) Moyo Island, Indonesia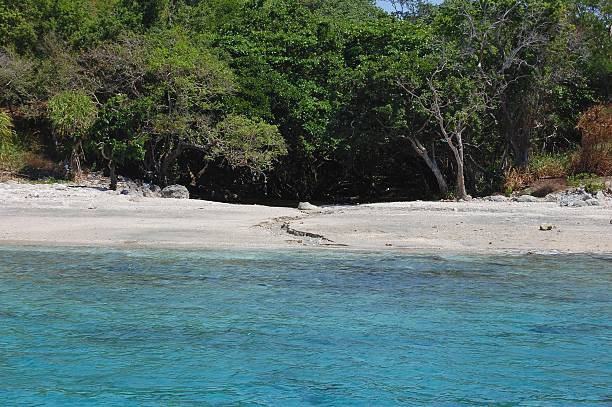 Moyo Island is a small, remote island that remains largely untouched by tourism. It's not easy to get to Moyo either: visitors must either fly into Bali and then take a boat to Moyo or they can fly into Lombok and then take a boat. Once you're on the island, there are no cars or roads. And while some of the locals speak Indonesian, most of them only speak Sasak, so don't forget your phrase book!
8) Perhentian Islands, Malaysia
Perhentian Islands are a small archipelago of islands off the coast of Malaysia. The beaches here are some of the most stunning you will ever see, with crystal clear water and white sand that stretches for miles. Perhentian is also famous for its many delicious food options and its lively nightlife scene.
9) Secret Island, Thailand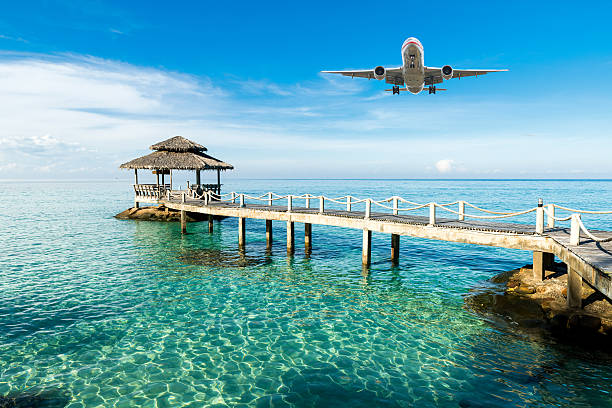 Secret Island is a beautiful Thai island that is best known for its natural beauty and stunning beaches. The island's population is only around 200, so you'll be sure to have plenty of space to yourself during your visit. If you're looking for an escape from the hustle and bustle of everyday life, Secret Island will offer you a peaceful getaway with plenty of opportunities for hiking or exploring.
10) Silhouette Island, Seychelles
Straddling Africa and Asia, the Seychelles islands are a haven for some of the world's most beautiful beaches. Silhouette Island is one of those gems, surrounded by white sand and azure water. The island is popular with scuba divers because it hosts a variety of fish species, as well as colorful coral formations.